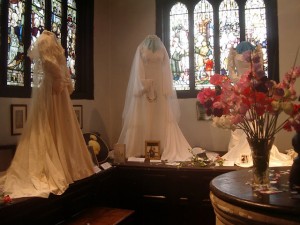 St Oswald's and St Lawrence's churches enjoy welcoming couples to be married and work hard to ensure an enjoyable and special day. We aim to provide a most memorable and joyous traditional church wedding in beautiful old churches with the sound of our bells welcoming the guests, organised parking facilities, organist and, of course, careful attention to detail. We are pleased to welcome as many couples as we can. We hope couples will treasure the memory of their wedding day and come back to visit our churches as often as possible.
If you would like to get married at St Oswald's please contact  Mr Norman Withenshaw or for St Lawrence's please contact the Vicar
The following documents give you all the information you need to plan your church wedding. Please download them and use them to guide your preparations. 
Weddings – things you need to know
The Order of Service for a wedding    
Planning your marriage service
We're delighted that some of our newly married couples have shared videos of their weddings with us. Gemma and David were married in 2013 at St Oswald's. Click here to get a glimpse of their celebrations. Kate and Christopher's wedding took place at St Oswald's in November 2013 and the highlights of their celebrations can be seen here.
The photographs on this page were taken at an exhibition held in July 2007 and show dresses worn by brides married at St Oswald's Lower Peover over the years.