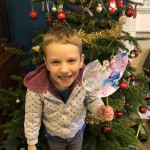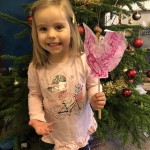 Our Children's Church runs every week as part of our main Sunday morning service at 11am. The Children go out together after The Confession and enjoy a bible story, craft and usually some singing. They return to the service during communion and come forward together for a blessing at the altar, before returning to their families. 
Children of all ages are welcome. Parents of younger children are welcome to come and join with them in the session.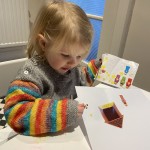 Our sessions are run by congregation members (and mums!) Rebekah Norbury and Rosie Tabner. We love to welcome new children and visitors so please come and pay us a visit!
NB
On the first Sunday of every month we have an 'All Age Service' where the children remain in the service with the congregation and often lead the intercessory prayers and some of the singing.
When there is a 5th Sunday in a month we hold a joint service with our sister parish of St. Laurence, Over Peover, at 10am. There will be no children's session on these occasions.