Peak Pilgrimage from Ilam to Eyam
8th -10th September 2017
Update - around forty people took part and had a good time despite the rain. You'll find photos of the event here.
This year's pilgrimage will begin in the church of the Holy Cross at Ilam with the prayer:
May the road rise up to meet us. May the wind be always at our back. May the sun shine warm upon our faces; the rains fall soft about us and, until our journey's end, may God hold us in the palm of His hand.
You can participate by walking or cycling the route or by making yourself available for ferrying walkers between meeting points. There will also be participation by classic and vintage cars.
The trail passes through  Alstonefield, Hartington, Monyash to Bakewell, with fascinating churches and impressive scenery. From Bakewell the route goes on to Baslow, passing through Chatsworth parkland and then finally to Eyam, known as the Plague Village. When the plague struck Eyam in 1665, a quarantine was imposed to prevent the place from spreading to surrounding villages. While a third of Eyam's population died, none of the adjacent villages were affected.
Our pilgrimage will end with a gathering at Eyam for refreshments between 3 and 5pm followed by evensong at Eyam Parish Church at 6.15pm on Sunday 10th September.
More information about the route can be found on the Peak Pilgrimage website
If you'd like to take part contact one of the following:
Walkers – Ged Coates 01565 772513
Cyclists – Roger Turner 01565 722254
Classic and vintage cars – Rodney Fowler 01565 634112
If you'd like to sponsor those taking part go to our JustGiving page.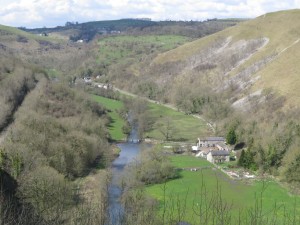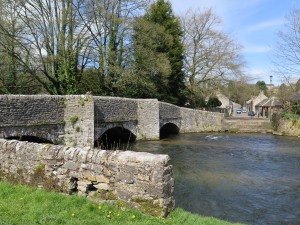 Photographs courtesy of Dave Spencer